Unveiled | Big ticket festival
Unveiled Ministries sponsored Big Ticket Festival for the first time in 2019. We saw God work in some amazing ways throughout the 4-day event. Here are some highlights:
The Merchandise Tent

We hosted a booth for merchandise, and to greet women interested in forming or deepening their relationship with our Lord, Jesus. In addition to colorful t-shirts, tank tops and hats, we offered resources for self-guided study, reflection and journaling.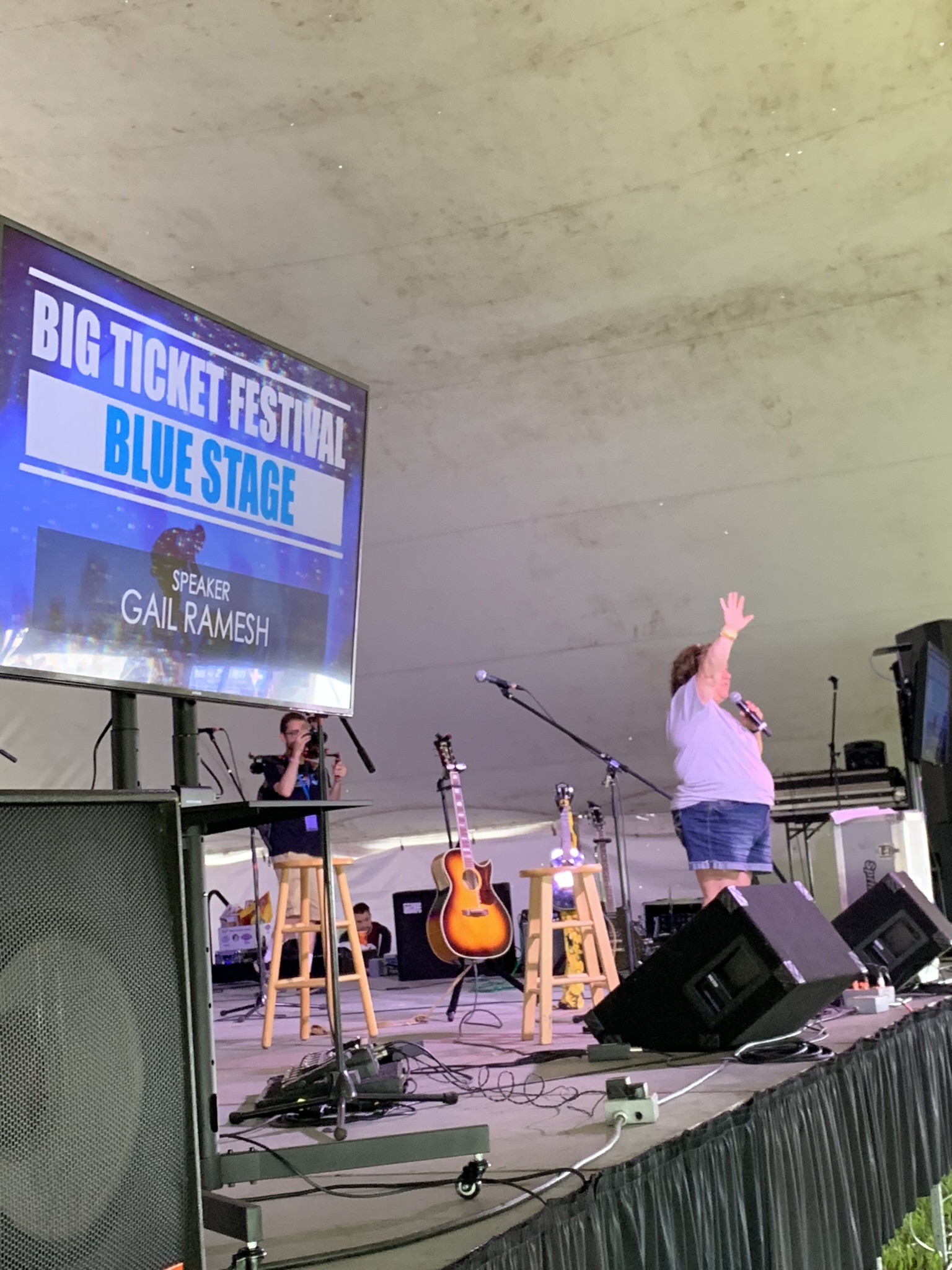 Teaching Moments with Gail

Gail was invited to the stage a few times during the festival to share messages God placed on her heart specifically for the women in attendance. She was accompanied by Jetty Rae, a very talented songwriter, musician and vocalist. On the last day she spoke about Sabbath, referring to Mark 5 and Luke 5.
Making an Impact

The Unveiled team packed special gift bags for the headlining artists wives, recognizing them for their sacrifices and blessing them with books, journals, and some feminine touches that spoke right to their hearts. God showed all these precious women He sees them, and loves them.
Sharing Opportunities to Connect

During the festival, videos ran on the big screens letting attendees know how they can connect with Unveiled Ministries. And some lucky event-goers received a butterfly Frisbee!
We are looking forward to participating in Big Ticket Festival again next year. They are have already announced some of the artists who will be performing. Get your ticket now.